Frequently Asked Questions (FAQ) for Parents of Teens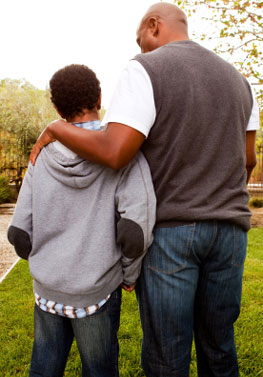 Will talking to my teen about sex put the idea into their head?
Studies have found that adolescents whose parents communicate with them about sexuality are more likely to delay intercourse and, if they have intercourse, to use contraception and have fewer partners.
 
Do I have to have "THE SEX TALK" more than once?
Parents should have open and honest discussions about sexuality, healthy relationships, and intercourse with their children early and often.  This repeated sexual communication will reinforce and build on what they have taught their children.  Children will also have the opportunity to ask clarifying questions as they encounter real-life situations.
 
Will my teen even listen to me?
Many studies have shown that the parent's beliefs and opinions have the most influence on a teen's decisions about dating and relationships, even more than their friends and the media.  Talk to them, they're listening (even if it doesn't feel like it).
 
What if my teen says he or she is "in love"?
Responding with "You can't be in love!" can shut down communication.  The feelings your teen has are real to them.  Your responsibility is to help them understand what they're feeling and discuss with them what you feel is an appropriate and healthy relationship for their age.
 
What if my teen's boyfriend or girlfriend is older?
Teens are more likely to become sexually active if their significant other is even two years older.  Discourage relationships with older partners.  In these critical teen years, 2-3 years involves significant emotional maturity and the older partners can pressure younger teens into decisions they are not emotionally ready to make.
 
What do I do if my teen tells me she is pregnant?
Stay calm.  Talk to your daughter and make sure she is o.k.  Realize that she may be just as or more upset than you.  When she is ready, start discussing the next steps.  For help and information you can go to your health care provider or be seen at:

Montgomery Co. Dept. of Health & Human Services:
Germantown Office - 12900 Middlebrook Road Germantown, MD 20874, 240-777-3380
Silver Spring Office - 8630 Fenton St, 10th Floor Silver Spring, MD 20910, 240-777-3160

CCI:
Silver Spring Office - 8630 Fenton St., 12th Floor Silver Spring, MD 20886, 301-585-1250
Gaithersburg Office - 610 E. Diamond Avenue, Suite 300 Gaithersburg, MD 20877, 240-790-3334

Planned Parenthood of Metropolitan Washington
19650 Club House Road, Suite 104 Gaithersburg, MD 20886,301-208-1300

Potomac Family Planning Center
966 Hungerford Drive Rockville, MD 20850, 301-251-9124

Rockville Women's Center (anti-abortion organization)
12530 Twinbrook Parkway Rockville, MD 20852, 301-770-4444

Shady Grove Pregnancy Center (pro-life organization)
16220 S. Frederick Road, Suite 118 Gaithersburg, MD 20877, 301-963-6223
 
I think my son/daughter may be depressed. Should I worry about suicide?
The American Academy of Pediatrics says: "If your teen-ager has been depressed, you should look closely for signs that he or she might be thinking of suicide:
 

Has his personality changed dramatically?
Is he having trouble with a girlfriend (or, for girls, with a boyfriend)?  Or is he having trouble getting along with other friends or with parents? 
Has he withdrawn from people he used to feel close to?
Is the quality of his schoolwork going down? 
Has he failed to live up to his own or someone else's standards (when it comes to school grades, for example)? Does he always seem bored, and is he having trouble concentrating?
Is he acting like rebellious in an unexplained and severe way?
Is she pregnant and finding it hard to cope with this major life change?
Has he run away from home?
Is your teenager abusing drugs and/or alcohol?
Is she complaining of headaches, stomachaches, etc., that may or may not be real?
Have his eating or sleeping habits changed?
Has his or her appearance changed for the worse?
Is he giving away some of his most prized possessions?
Is he writing notes or poems about death?
Does he talk about suicide, even jokingly? 
Has he said things such as, "That's the last straw," "I can't take it anymore," or "Nobody cares about me?"  (Threatening to kill oneself precedes four out of five suicidal deaths.)
Has he tried to commit suicide before?
 

If you suspect that your teenager might be thinking about suicide, do not remain silent.  Suicide is preventable, but you must act quickly.

Ask your teenager about it.  Don't be afraid to say the word "suicide."  Getting the word out in the open may help your teenager think someone has heard his cries for help.
Reassure him that you love him.  Remind him that no matter how awful his problems seem, they can be worked out, and you are willing to help.
Ask her to talk about her feelings.  Listen carefully.  Do not dismiss her problems or get angry at her.
Remove all lethal weapons from your home, including guns, pills, kitchen utensils and ropes.
Seek professional help.  Ask your teenager's pediatrician to guide you.  A variety of outpatient and hospital-based treatment programs are available.